The most important place of contact for building industry
BUDMA is an event that brings together the entire construction industry. It is the time of market premieres, technological innovations, gaining new business contacts and contracts conditioning development. Take advantage of the unique offer of participation in BUDMA today! Take advantage of the unique offer of participation in BUDMA today!
Idea Expo
Offer
Trust the experience! We've been constructing fair stands with passion for over 30 years! Our offer includes constructing and designing, as well as unusual solutions that suits your needs!
GARDENcity restaurants
Designer restaurants in the business center of Poznań
Inside the three-level complex there are spacious rooms, the character of which evolves with the vision and needs of guests: Saffron, Vanilla, Tabasco and Cinnamon. The meeting space is complemented by two restaurants: Basilico Bistro - offering express lunches and Oregano and Wine - a fine dining restaurant.
City Marketing
City-friendly outdoor
Take advantage of the promotional services offered by City Marketing and reach a group of thousands of recipients through us.
Honorary patronage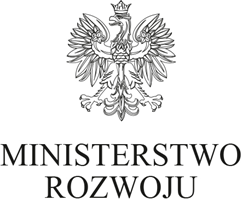 At the same time:
International Fair for Construction Machinery, Vehicles and Specialized Equipment
The INTERMASZ fair, operating in a two-year cycle, is one of the largest fairs presenting the latest offer, technology and sollutions of construction machinery and auxiliary equipment at the construction site by producers and distributors. The INTERMASZ fair will be held at the same time as the BUDMA construction and architecture fair. The record edition of BUDMA 2019 was visited by almost 50,000 visitors during 4 intensive trade fair days! The next year's meeting of the construction industry together with the representation of the construction machinery and equipment industry is promisining to be at least equally impressive!
International Construction and Architecture Fair
The BUDMA Fair, i.e. the International Construction and Architecture Fair, is one of the most important meeting places for producers and distributors of modern technologies and building materials with trade representatives, architects, contractors and investors in Europe. Construction fairs present the latest product, technology and service offer of nearly 1000 companies from Poland and abroad. 4 days of the construction fair in Poznań abounds in market premieres, product news and substantive events addressing the most current issues of the construction industry, as well as presentations, competitions and championships. Every two years, BUDMA is also accompanied by: * in even years: INTERMASZ Construction Machines and Specialist Equipment Fair, INFRATEC Infrastructure Building Solutions Fair and Fireplace Industry Fair FIREPLACES * in odd years: Fair of Machines, Tools and Components for the Production of Windows, Doors, Gates and Facades WINDOOR-TECH